BEST SELLER!
Best Air Fryer Cookbook with 999 Recipes
Are you worried about what to cook in your air fryer because you don't know about the tasty recipes of this appliance?
Don't worry,
999 Air Fryer Cookbook
will guide you on easy and healthy recipes of Air fryer, and after eating these recipes you will keep licking your finger.
Create a variety of your favorite foods.
Recipes inside inspire you to cook healthy food.
Well-balanced meals for you and your family.
Vegetarian and Non-Vegetarian Easy to Make Recipes.
GET THIS FOR ONLY $9.99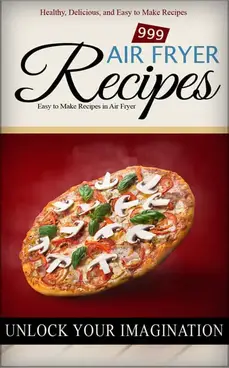 *If you are having problems downloading the file even after paying for any reason, please contact us.