Absolutely! There are an array of vegetables that cook fantastically in an air fryer, totally making an air fryer worth it for vegetarians!
For instance, potatoes and sweet potatoes – imagine a plate of french fries, just as crispy as you'd like them, with absolutely no oil required to achieve the perfect golden coat? It's not just the good stuff either…
Those who don't like Brussels sprouts, prepare to change your mind: by air frying them, you can remove most of that horrific fart-esque smell (which usually comes from boiling the heck out of them) and actually leave them with a delicious crunch!
Plus, there's a whole bunch more stuff you can cook up in there, like falafel or chickpeas, for instance, and other meals you may not have even thought of. Did you know you can cook an entire pizza in an air fryer? You do now!
If you're a fan of tofu, you can achieve delicious, crispy bites of the stuff with no mess and no fuss, just by seasoning and tossing in an air fryer. Never again will you cook your tofu up in the humble frying pan once you've tried this tip.
Want to enjoy a replica of KFC in which no animals or animal products are involved? Consider this EPIC substitution: buttermilk fried mushrooms. It tastes eerily similar to the Colonel's creation, but no happy little chickens were harmed in the making of it.
And if you want the most effortless kale chips you've ever made, effortlessly brought into the world just by salting and tossing in an air fryer, then you know what you must do. Be sure and invest in a good one!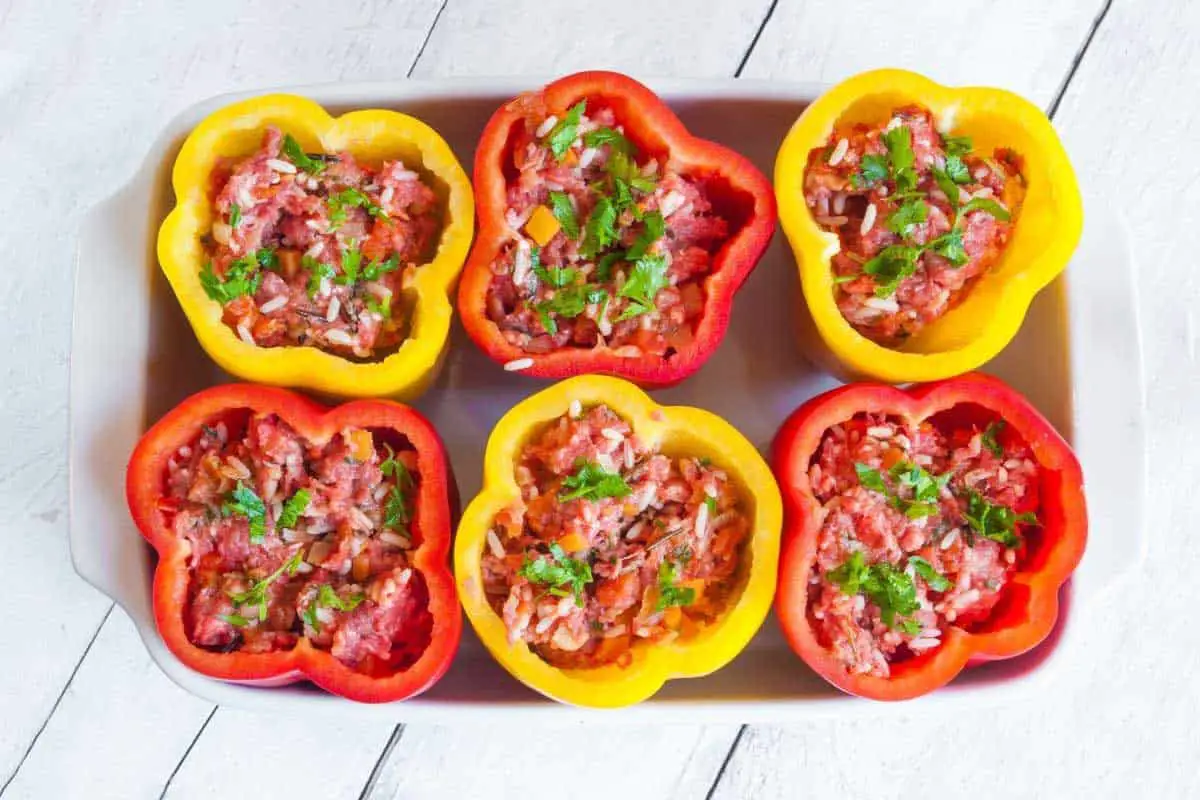 Can You Air Fry Quorn Pieces?
Heck yeah, you can! In fact, on the Quorn website, they actively advise that you DO air fry them as a part of many recipes they offer. According to most of the said recipes, just ten minutes is enough to achieve a perfectly golden crumb.
In order to achieve the best and crispiest results, they advise that you preheat your air fryer before using it, rather than putting your ingredients into a cold fryer. Much as you'd pre-heat an oven before cooking, that same logic applies!
Advice suggests that they are delicious as they are just coated in a little oil and thrown into the air fryer, but also offering plenty of alternatives. Check out their recipe for air fryer popcorn vegan chicken here!
If that doesn't sound up your street, then don't despair. Quorn has a whole online recipe book dedicated to using their products in an Air Fryer, suitable for vegans and vegetarians – check this out and get ready for some serious taste sensations.
What Can Vegans Cook In An Air Fryer?
Perhaps a better question might be what CAN'T vegans cook in an air fryer! Similar to vegetarians, vegans can enjoy a variety of vegetables and meat substitutes cooked to perfection in one of these modern marvels.
Essentially, anything that you might bake in an oven or fry in a pan on the stove would translate well to air frying – it's traditionally used as a cooking method that requires a lot less fat or oil to achieve the same crispy, crunchy results.
It's not just savory snacks or meals you can whip up either – plenty of recipes work for creating sweet treats, from pies to cakes and even cookies. There's not that much you can't do with one of these bad boys…
Any of your frozen meat substitutes are a perfect companion to the air fryer, sure to come out crispy and delicious. Just as good as they would be out of the oven, only you don't need heaps of oil to achieve that crunchy finish.
If you're a fan of zoodles – or zucchini noodles –  as a substitute for spaghetti and other types of pasta, you can remove all of the moisture that is released when cooking them in a pan, leaving you instead with perfectly cooked, al dente noodles.
One vegetable to avoid air frying is broccoli, however, which has a habit of falling apart and becoming unpleasantly dry. If you have a hankering for crispy greens, try Brussels sprouts or kale which work excellently in an air fryer.
You also want to stay away from wet batter coatings if you're using an air fryer unless you line it with baking paper first. Otherwise, you could end up with burnt batter stuck to the bottom of your fryer, and no longer attached to the food it coated.
Still struggling for inspiration and not sure whether to go for it? Check out this master list of Vegan Air Fryer recipes direct from the PETA website. If the most militant vegans in the world recommend air frying then you know it must be a good choice!