Between work and family, you don't always have precious hours to spare pouring over elaborate dinners on the stovetop.
If you're on a tight schedule or want to spend your night relaxing rather than working in the kitchen, an air fryer can save you a lot of trouble.
We've put together a handy list of 8 easy air fryer meals you can whip up in no time, to make dinner easy and delicious.
What Is An Air Fryer?
An air fryer is a small convection oven. Though it is called a fryer, the air fryer does not use oil to fry your food.
Instead, a basket in the air fryer holds your food, and the oven circulates hot air, at high speeds, around the basket. This cooking method induces the Maillard reaction, a chemical reaction that occurs in fried foods or toasted marshmallows, allowing the fryer to replicate the effect of fried food without submerging the food in oil.
Most people associate air fryers with fried food, but you can also grill, bake, or roast in these ovens.
Recipes
Life's busy. To help you make the most out of your time, we put together this handy guide of healthy air fryer recipes for you.
Here are some of our favorite air fryer recipes. Not only do these dinners taste delicious, but they are also quick and easy to make!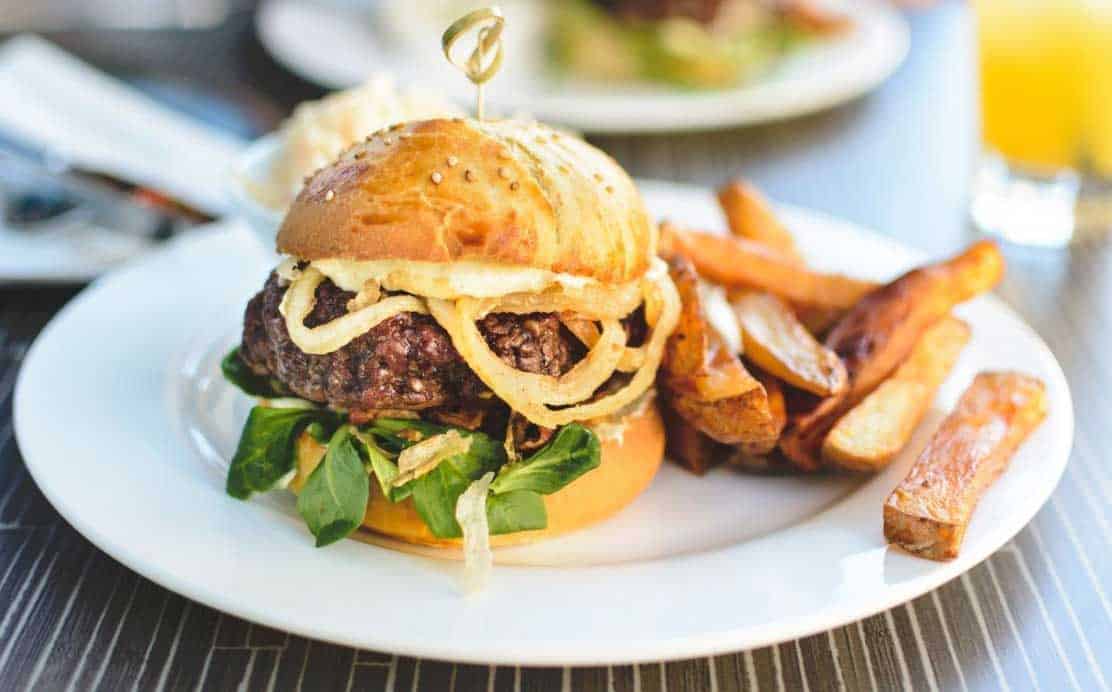 8.  Juicy Swiss Burgers
This one's a classic. Hamburgers are simple, easy, and fun. Better yet, they go over well with the entire family. Once you try these, you'll find that there's no reason to go out for burgers – you can make them just as well at home!
Ingredients:
The ingredients for this recipe are simple. You'll need:
1lb Ground Beef
Swiss Cheese
1 egg
Lettuce
1 Tomato
Hamburger buns
¼ tsp salt & ¼ tsp pepper
Directions:
Preheat the air fryer to 350F.
Mix the egg, salt, and pepper into the ground beef in a large bowl.
Form the ground beef into patties.
Insert patties in the fryer basket.
Cook for 4 to 5 minutes.
Flip patties and return them to the fryer for 4 to 5 minutes.
If desired, add cheese to the burgers when there is about a minute of cook time left.
Remove burgers, place the patties on the buns, and add your toppings.
Serve!
7. Subtle Paprika Salmon
Here is a simple air fryer fish recipe. This one is a little lighter and more elegant than swiss burgers. If you're ready to kick back and relax but still want to eat a a healthy meal, try out this delicious paprika salmon recipe. It goes great with green beans, veggies, or a light salad.
Ingredients:
There are just a couple of essential ingredients here. If you are feeling adventurous, try swapping out the spices for something with a little more kick.
8 oz salmon filet
1 tsp olive oil
¼ tsp salt
¼ tsp pepper
1 tbsp dijon mustard
1 tsp paprika
Directions:
Preheat the air fryer to 350F.
Combine mustard, salt, pepper, and paprika in a bowl.
Lightly brush salmon with olive oil.
Brush paprika mixture over salmon.
Place the salmon in the basket.
Cook for 8 to 12 minutes.
Serve!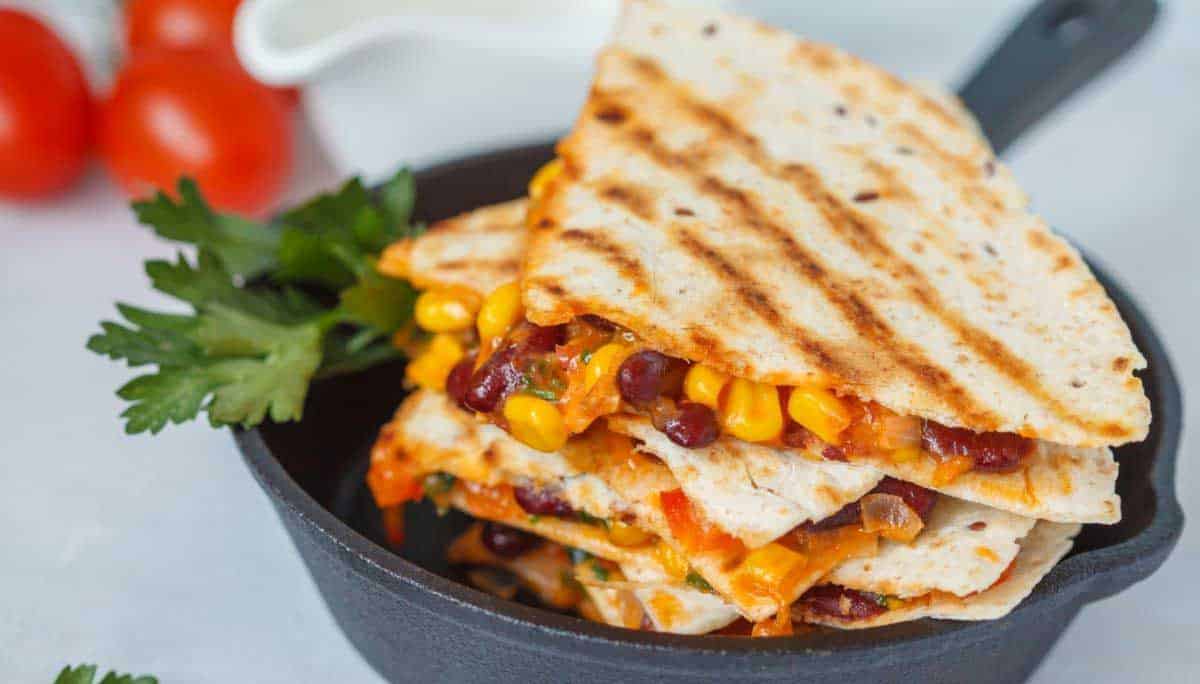 6. Vegetarian Quesadilla
Sometimes, there's nothing better than a quesadilla. It's the perfect comfort food and can make the perfect snack or a great dinner if paired with rice or beans. One of the best things about a quesadilla is that you can throw in whatever you like.
Ingredients:
Your ingredients can vary widely with this one, depending on your taste. Here's one of our favorite twists.
2 flour tortillas
½ cup cheddar cheese
¼ cup spinach (chopped)
¼ cup red peppers
¼ cup tomatoes
Directions:
Preheat the air fryer to 400F.
Spray the outside of the tortilla with cooking oil.
Grate cheese.
Sprinkle half the cheese on the tortilla.
Add peppers, spinach, and tomatoes.
Add the rest of the cheese.
Place the quesadilla in the basket and cook for approximately 10 minutes.
Serve!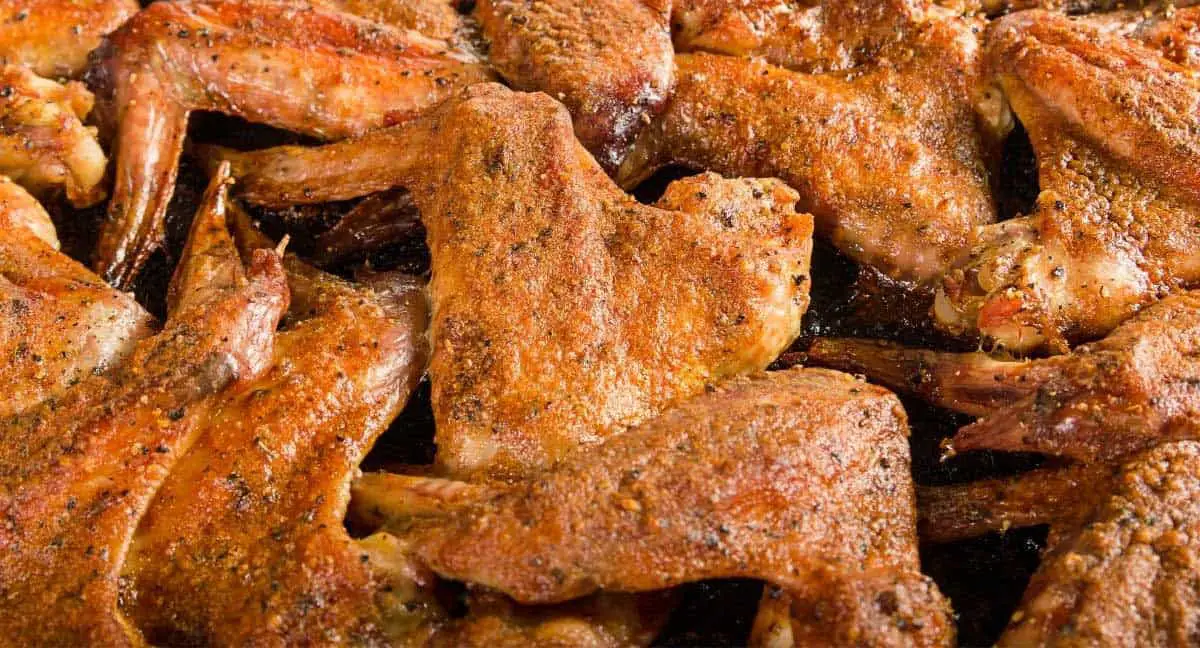 5. Simple Chicken Wings
Here's another family favorite: chicken wings! Yet again, this is an easy recipe to experiment with by adding different glaze and sauces. Try honey mustard glaze, spicy buffalo sauce, parmesan garlic. The options are practically endless.
Ingredients:
If you aren't using a premade dipping sauce, you'll also have to round up a few additional ingredients to whip up a tasty glaze. For the basic recipe, here's what you'll need:
6 to 12 chicken wings
1 tsp paprika
¼ tsp salt
¼ tsp pepper
Cooking oil
Directions:
Preheat the air fryer to 390F.
Spray or brush wings with oil.
Lightly dust with seasonings.
Place in the basket and cook for 10 minutes.
Turn and cook for another 10 minutes.
Serve with your dipping sauce of choice!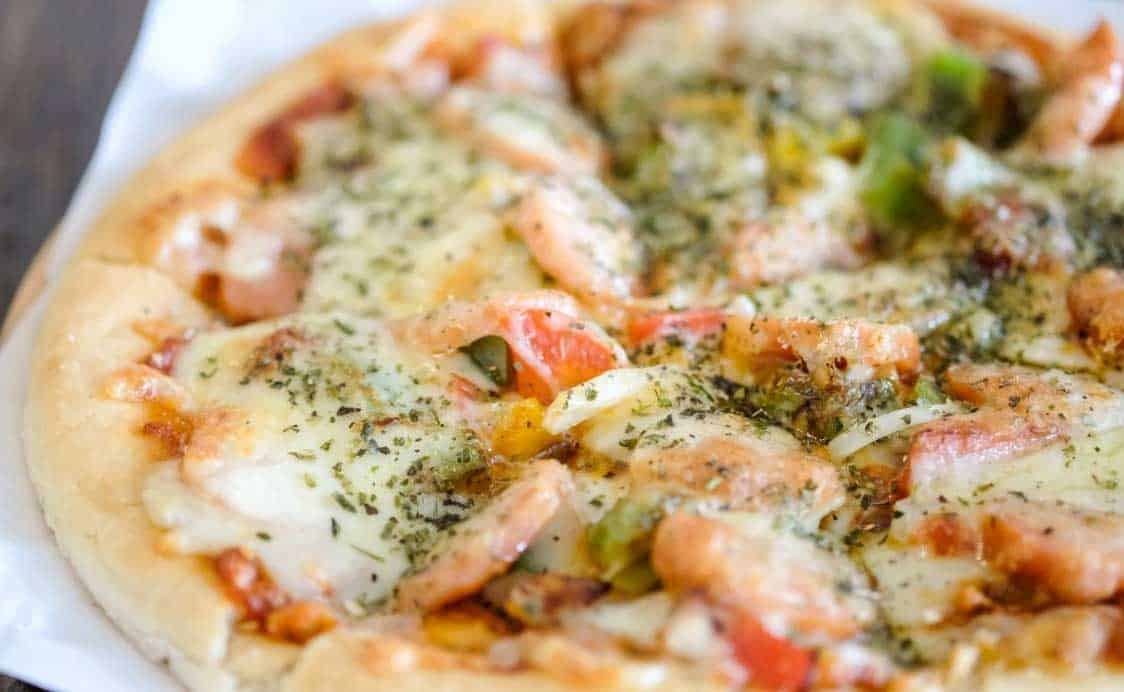 4. Homemade Pita Pizza
I bet this is something that you didn't think was possible. Yes, you can make pizza in an air fryer, and it's simple and easy. This recipe is a great lunch or dinner idea for those hectic days when you don't have a lot of time to spare.
Ingredients:
Pita pizza is an easily customizable meal, but here's our simple recipe to get you started. Once you get the recipe down, don't be scared to mix it up! Throw on any of your favorite toppings. Here's what we did:
Pita bread
Pizza sauce
Olive oil
Mozzarella
Chopped spinach
Tomatoes
Basil
Directions:
Preheat your air fryer to 350F.
Lightly brush your pita with olive oil.
Spread pizza sauce (or tomato paste) across the pita.
Add spinach, tomatoes, and basil to taste.
Sprinkle on a layer of shredded mozzarella cheese.
Place in the fryer basket.
Cook for approximately 3 minutes (or until done).
Serve!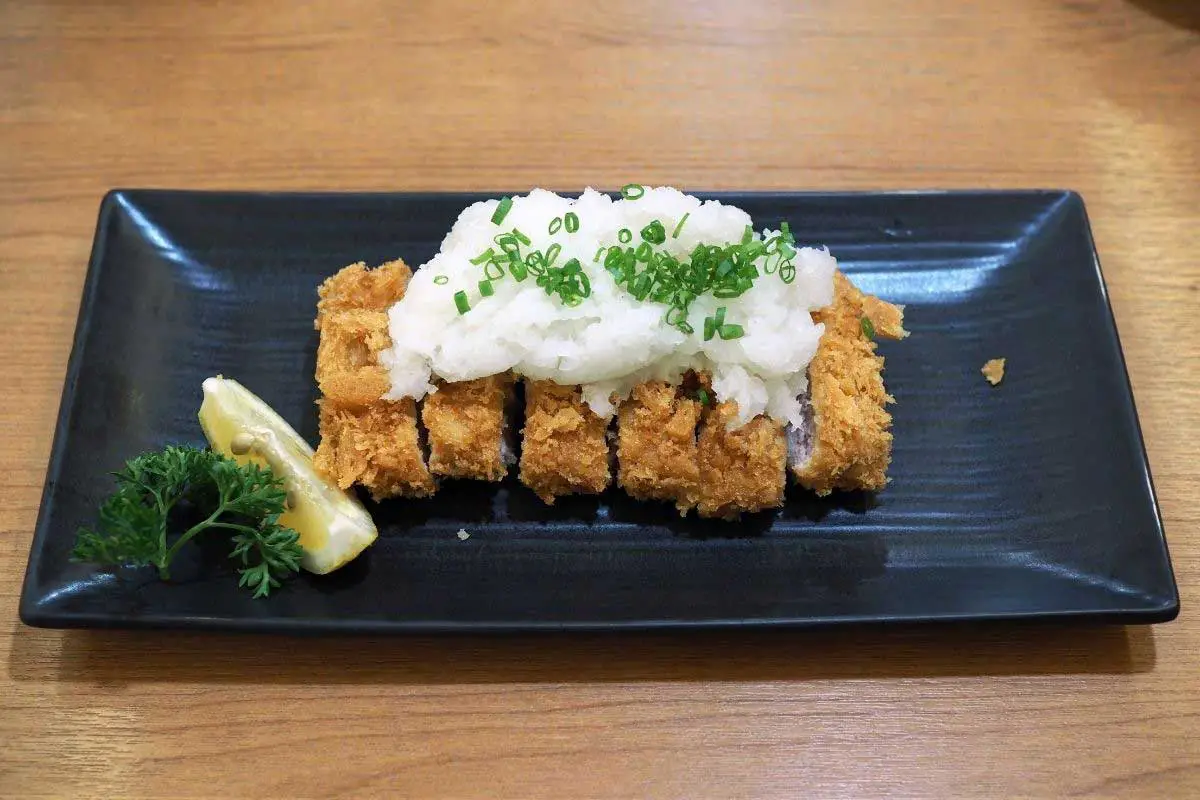 3. Crispy Pork Chops
Here's a great one for when you feel like adding a twist to a traditional, wholesome meal. Pork chops are a great dinner – they're cheap, nutritious, and filling. Unfortunately, they can also be a little bit bland. With this recipe, you'll never hear another complaint about serving up another helping of chops and potatoes!
Ingredients:
Here are the basic ingredients you'll need. If you need to make more or less, feel free to adjust the amounts accordingly!
4 to 6 pork chops
1 egg
½ cup milk
1 ½ cups crushed saltine crackers
Choice of spices (rosemary is great)
Directions:
Beat the egg in a bowl.
Preheat fryer 350F.
Combine egg, milk, and spices in a wide bowl.
Add cracker crumbs to another bowl.
Dip chops in egg mixture.
Dip egg-coated chops in crumbs.
Cook for approximately 10 minutes.
Serve!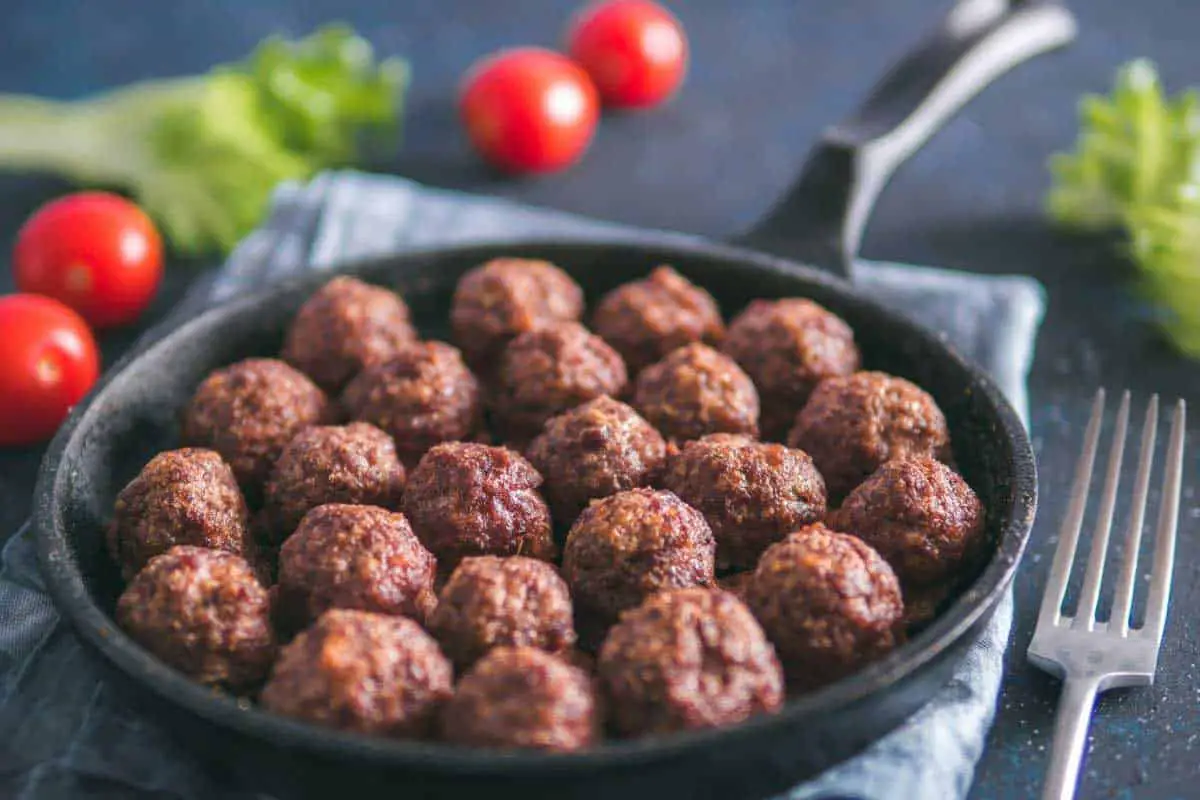 2. Beef Meatballs
We love this easy dish. You can serve this dish up with spaghetti and sauce, or simply eat the meatballs with a salad or potatoes. If you're feeling adventurous, you can even get a nice loaf of bread and make a delicious meatball sandwich!
Ingredients:
We've taken this one down to the basics. You can toss in some additional spices for a little extra flavor; however, we like to keep it simple and get some good quality beef. If the beef is good, the flavor is, too.
Half an onion
1 egg
1lb ground beef
1 tsp salt
1 tsp pepper
1 tsp garlic powder
Directions:
Preheat the air fryer to 390F.
Allow meat to come to room temperature.
Mix all of the ingredients in a single bowl.
Shape meatballs.
Add to basket.
Cook for 13 to 15 minutes.
Serve!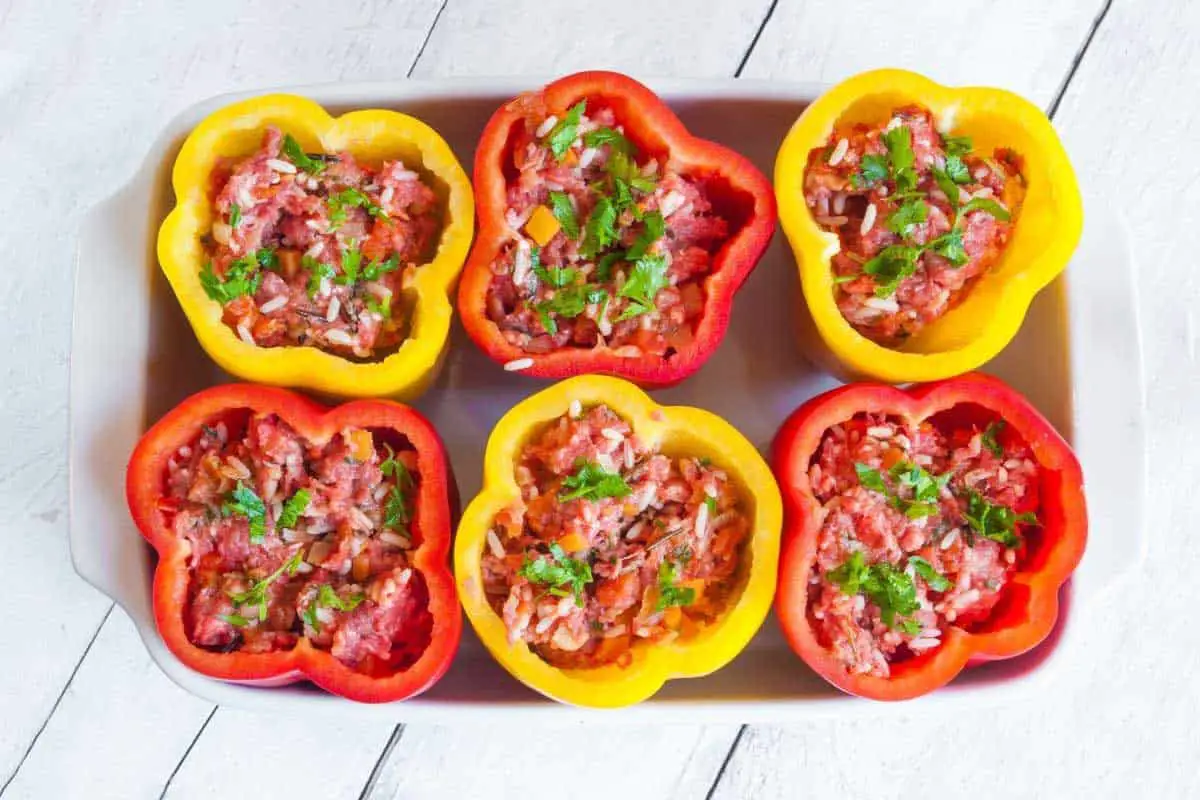 1. Stuffed Peppers
This recipe is the cream of the crop: it is easy, quick, delicious, and sure to impress all of your friends. If you want to mix up your palette a little bit, try out these delicious air fried stuffed peppers.
Most people think that stuffed peppers are hard to make – as we've discovered, they aren't. Here's what you need to do.
Ingredients:
This recipe has the most ingredients. If you're cooking the rice and beef on the spot, the recipe is practically the same. Like the others on our list, feel free to mix and match.
4-6 large or medium bell peppers
1lb cooked ground beef
1 cup cooked rice
¼ cup of onion
¼ cup parsley
½ tsp salt
½ tsp pepper
1 tbsp olive oil
Shredded mozzarella cheese
Directions:
Cook raw beef in a large frying pan. Mix the oil, onion, parsley, pepper, and salt.
Mix the cooked ground beef with the onion, parsley, salt, and pepper.
Preheat the air fryer to 355F.
Mix the rice with the beef mixture.
Cut bell peppers. You can do this by removing the tops or by cutting the peppers in half lengthwise.
Scoop out innards.
Fill peppers with rice and beef.
Add peppers to basket and cook for about 10 minutes.
Add shredded cheese to the top.
Return to the basket and cook for about 5 more minutes.
Serve!
Conclusion
Well, there you have it!
Air fryers are a very versatile piece of equipment. From roasting to frying, they can handle just about any meal.
This list covers eight of our favorite quick and easy air fryer recipes, but the options are endless. Once you get the hang of these recipes, experiment and add your own twist.