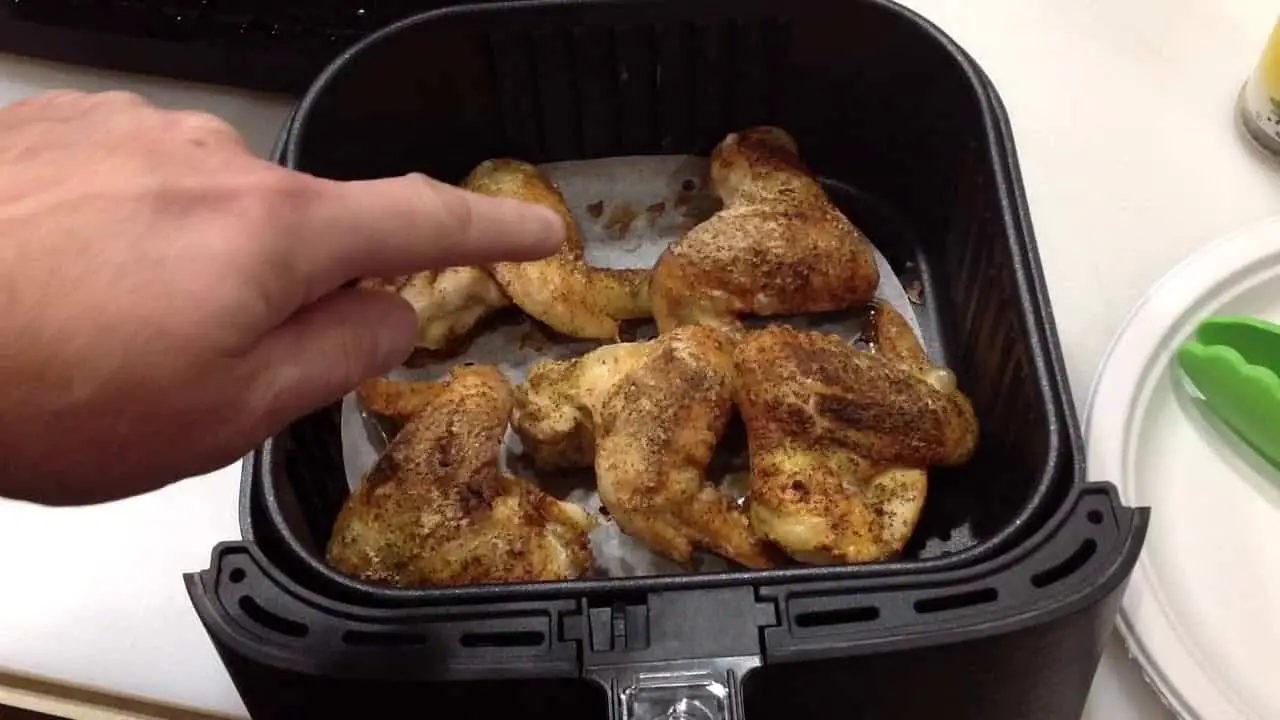 Buying an air fryer requires some important considerations and this also applies to the Cosori air fryer. The popular reviews available help to provide a wealth of information as to if the purchase will be worth it or not.

HIGHLY RECOMMENDED!
Cosori Air Fryer
The air fryer produces crispy results in less time than a conventional oven and includes a shake reminder function.
Large enough to serve a family
Has modern design and is very easy to use
Smudge-free surface
Why do I need to read reviews before buying a Cosori Air Fryer? This Cosori Air Fryer review article contains everything you need to know about the Cosori air fryer including the accessories that come with it and the instructions for use.
If you have not read this article completely, then you will miss a lot of information that you need to know before buying this air fryer. If you buy any kitchen appliance without any reviews, then you do not know about its pros & cons.
The Cosori Air Fryer: What's so Special?
The Cosori air fryer is easy to operate. It is also a fairly large air fryer that gives fried foods with 85% less oil. Some of the features that make this air fryer special are discussed further.
The large and Bulky Design of the air fryer is a desirable feature. Being large makes it able to fry more foods and serve more people.
The controls with easy to handle icons make it very simple to understand and operate. You can start or pause your cooking using the controls, adjust the temperature, and preset your cooking time.
The Cosori air fryer comes with 11 presets which include foods like chicken, vegetables, bacon, and bread.
The air fryer is available in size 5.8 quarts and 3.7 quarts. The size 5.8 is able to make foods that can serve 2 to 5 people and the 3.7 quarts Cosori air fryer can serve one to three people.
Cosori Air Fryer Hands-On Review by Experts
The Cosori air fryer has been reviewed to be an excellent product. Users have found it very useful in making healthy fried foods.
Pros
It is large enough to serve a family.
It has a modern design and is very easy to use.
Its smudge-free surface makes it less difficult to clean after use.
Cons
It is large and takes up counter space.
Some people may find it a little pricey.
Cosori Air Fryer vs Philips Air Fryer
If I compare the Cosori air fryer to the Philips Air Fryer, then the first thing comes in the cost because the Cosori air fryer comes in half the cost compared to the Philips and it also gives you all the same features (90% oil-free cooking) that give you the Philips brand's air fryer gives.
The Cosori brand's Air Fryer also gives you a warm and shake reminder feature which is very useful for you. So I would advise you that it is better to buy a Cosori air fryer than a high-cost air fryer.
Cosori Air Fryer Accessories
Before buying any air fryer, it is also very important to know about its accessories, because that is really worth for any air fryer, so let's talk about its accessories.
The basket: The basket of the Cosori air fryer is detachable, non-stick, and has a square design that comes in two parts for easy loading.
The Cookbook: A cookbook comes with the air fryer containing several recipes that you can try out. The cookbook will also explain to you about the cooking times & temperature you need for vegetable & chicken meals you want to make in the air fryer.
Cosori Air Fryer Instructions
The instructions that come with the Cosori air fryer are well laid out. It is important to follow them to keep your air fryer in excellent condition for a very long time.
Preheating Instructions for Cosori Air Fryer
As preheating helps to make your food cook better and faster, the Cosori air fryer has instructions for preheating the fryer before you begin cooking. All you have to do is set the fryer to the temperature you will be using to fry your food and allow it to go for 3 to 5 minutes.
The air fryer will beep three times after preheating is over and then you can put your food in the fryer. The cooking will start immediately as the air fryer is already very hot.
Other Instructions for Cooking in Cosori Air Fryer
After preheating, load the air fryer with your food and preset the cooking time. Remember to shake the food halfway to ensure even cooking. The air fryer's shake reminder will remind you when it's time to shake.
Does the Cosori Air Fryer Help Dehydrate Foods?
Yes, it does. It also helps with roasting as well. The air fryer is useful and comes in really handy in your kitchen.
Does the Cosori Air Fryer Make Noise when in use?
The noise that comes from the Cosori air fryer is largely negligible. You will not even notice. So, there's no need to worry.
Is the Cosori Air Fryer a Deep Fryer?
No, the Cosori air fryer is not a deep fryer. Ensure that you don't fill the air fryer with oil or any other liquid as that will be against the working technique of the air fryer.
Conclusion & Final Words
If you're looking to buy an air fryer for your family, the Cosori air fryer is a good choice to make.
It has all of the features you'd need to make a great meal and you will be balancing quality and price at the same time. It's a total win-win.