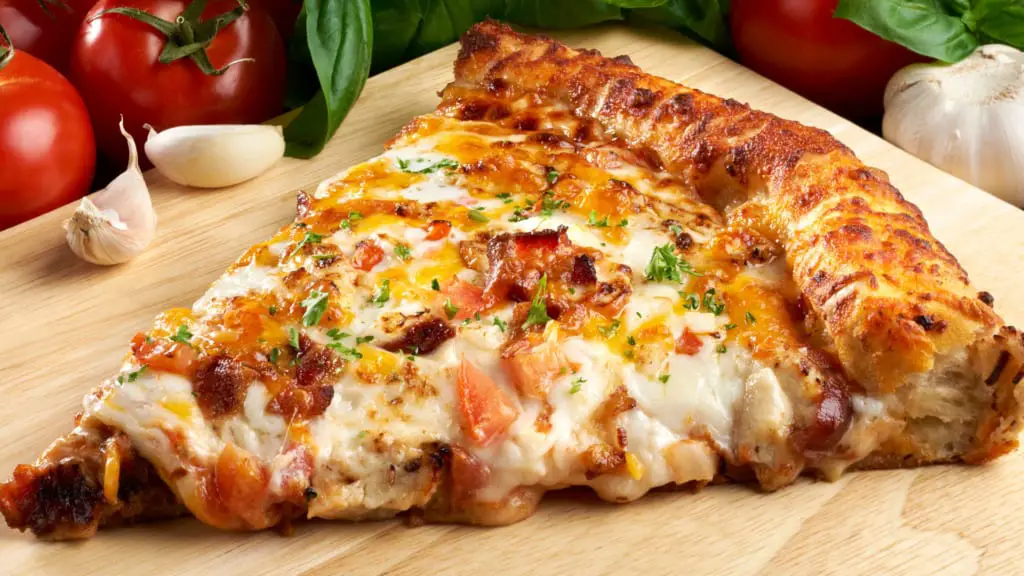 Are you a Pizza lover and want to cook a frozen pizza in Air Fryer or reheat frozen pizza in an air fryer? Gone are the days when cooking could only be done using some ancient and stressful traditional methods. Those days when cooking was a slow boring process are over.
The advent of air fryers as kitchen assistants has added some sort of excitement to the process of cooking.
The kitchen appliance that cooks food by circulating hot air all over the food, cooking it from the outside to the inside using a mechanism known as the convection mechanism is an interesting advancement in technology.
Something for the food lover! In this guide, you will learn how to cook a frozen pizza crispy in the air fryer.
Instructions and Steps to Cook Frozen Pizza
Here you can find the step by step guide where you can cook the best-frozen pizza rolls at home.
First, adjust the cooking temperature to 400°F and leave it for about 3 minutes to preheat.
Pull out the pizza pan from the air fryer and spray with the cooking oil. This is to make sure the pizza doesn't stick to the pan.
Load the frozen pizza onto the pan and return the pan into the air fryer.
Allow the pizza to cook for 10 – 15 minutes.
How Long Do You Cook a Frozen Pizza in an Airfryer? 
Cooking frozen mini pizza or a frozen pizza slice in the air fryer with an air fryer is almost one of the simplest things in the world. It takes little or no stress and time to prepare frozen pizza.
If you follow the Frozen Pizza heating guidelines then the entire process takes about 15 to 20 minutes and requires just very few ingredients; your brand of frozen pizza, cooking spray, or any oil of your choice and your favorite topping.
Here are we specified the instructions and step by step guide to cooking a frozen pizza.
Why Cook With An Air Fryer?
Air fryers are very easy to use. Some of them are built with digital controls that allow you to present what you plan to cook and how you plan to cook it. You could set up the food you intend to cook as well as the cooking time and temperature and simply just sit back and watch the device take care of the rest.
The cooking time is usually short (30 to 60 minutes). And the cooking temperature could be adjusted to as high as 400°F. This means you get your food cooked in no time at all.
Yet the most interesting thing about the air fryer is how healthy it is to cook with. Cooking with an air fryer requires little or no oil. This is to say that you can still enjoy very tasty meals but with 80% less oil than what you would get when you cook with a traditional method.
Moreover, the things you could do with an air fryer are almost endless. With an air fryer, the saying goes thus; "you can cook it if you can imagine it."
Not only is it possible to perform different types of cooking activities, including baking, roasting, grilling, and frying, on the air fryer. It is also very possible to cook all kinds of food on it, including frozen pizza.
Conclusion & Final Thoughts
Cooking frozen pizza with an air fryer is generally very easy and although different models may come with have some variations on how the appliance should be used, the steps for preparing a frozen pizza to stay relatively the same as the ones described above.
It is also important to know that not all models of air fryers come with a pizza pan, but if yours does then you can enjoy tasty pizza anytime you want.
Must check our other air fryer recipes that we have made for you:-