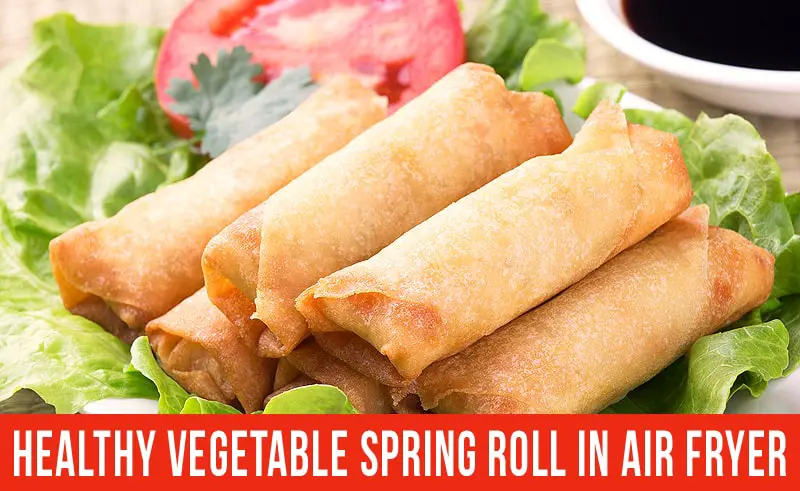 Learn Healthy Vegetable Spring Rolls Recipe
Vegetable spring roll is a recipe that is tasty as well as healthy, today we will learn how to make Vegetable spring roll in an air fryer. You can use this recipe as a starter dish or use as a quick snack if you want, you can also give this recipe to your children's Tiffin.
Vegetable spring roll recipe is made much quicker than the rest of the recipe and if you want, you can add, remove vegetables according to your choice and enjoy this healthy recipe. So let's start with the Ingredients:-
Ingredients

Pack of rolls spring ½ cabbage cut into thin strips
2 large grated carrots
Soy sauce
Salt to taste
Toasted sesame seeds
Olive oil
Creamy vegan cheese
Preparation & Method For How Do You Cook Vegetable Spring Rolls in Air Fryer?
Take a pan with a little oil,  fry the vegetables on high heat.
Add the soy sauce and salt. Leave the crispy vegetable
Remove from heat and let cool.
Add the roasted sesame seed
In a bowl mix the cream cheese with olive oil.
Place the spring roll wrappers on the board and brush the sides with water.
Add the sautéed on the wrap, fold the sides and roll-up.
Place in the mold of the  Air Fryer previously varnished with olive oil,  with the fold underneath.
To varnish with the mixture of cheese and oil.
How Long Do You Cook Frozen Spring Rolls in an Air Fryer?
After all the above preparation, you must be thinking how long do you cook the vegetable spring rolls in an Air Fryer?
See, after doing everything you have to fry the spring rolls at 200ºC for 5 – 10 minutes in Air Fryer and as soon as it is ready, you have to serve up with sweet and sour sauce.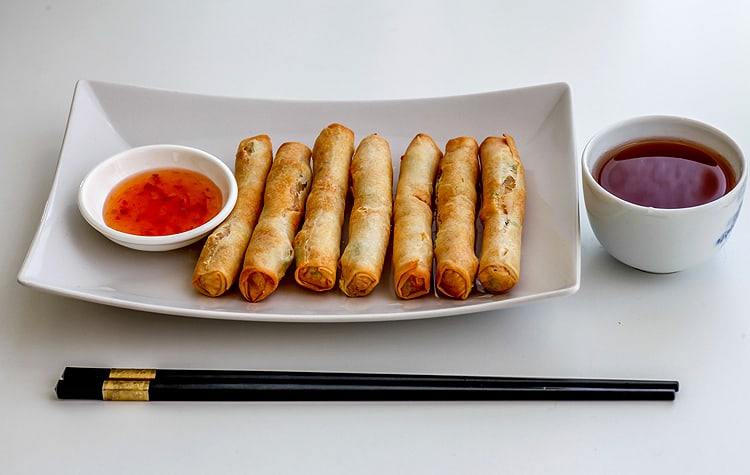 Final Thoughts
This recipe is homemade so it is healthy if you make frozen spring rolls in air fryer then they will not be as healthy as this vegetable spring rolls. So, I suggest you to make our healthy vegetable spring roll in your Air Fryer.